Verdun - Fort Vaux, p.2
Welcome to Verdun... Links to all of the pages related to Verdun are at the bottom of this page. These photos are from a recent trip my brother in law Jean Pierre and I made together.
Fort Vaux was heavily shelled by the Germans.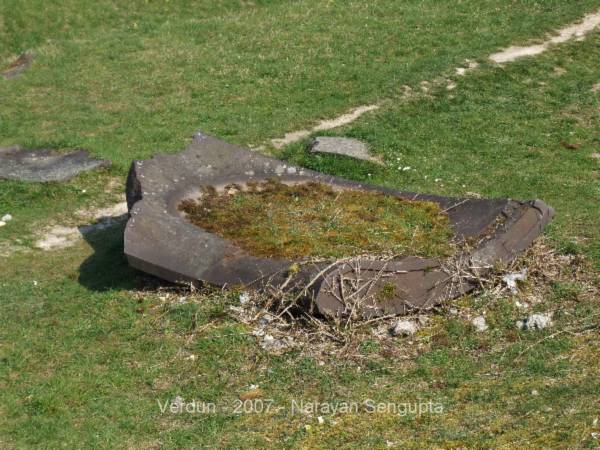 Piece of destroyed turret.
Roof of Fort Vaux.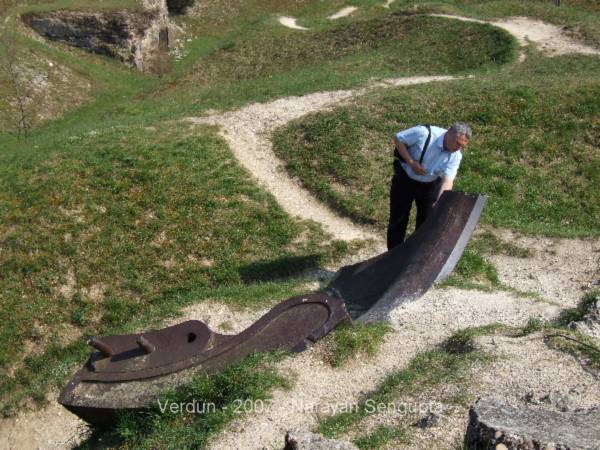 Roof of Fort Vaux.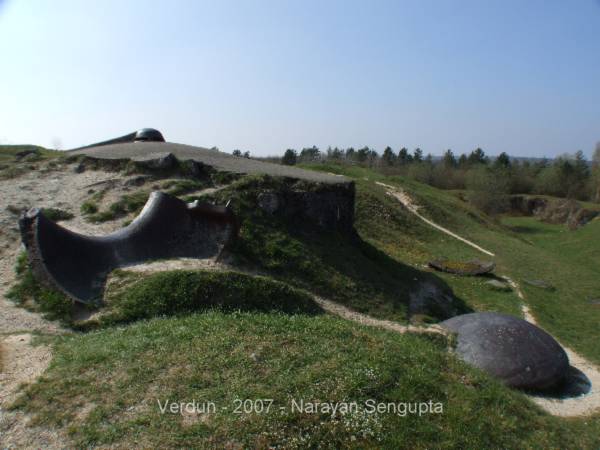 Roof of Fort Vaux.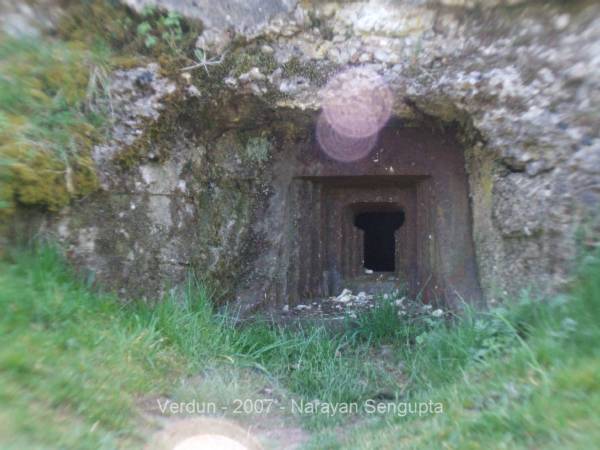 Verdun_f_Fort_Vaux_25.jpg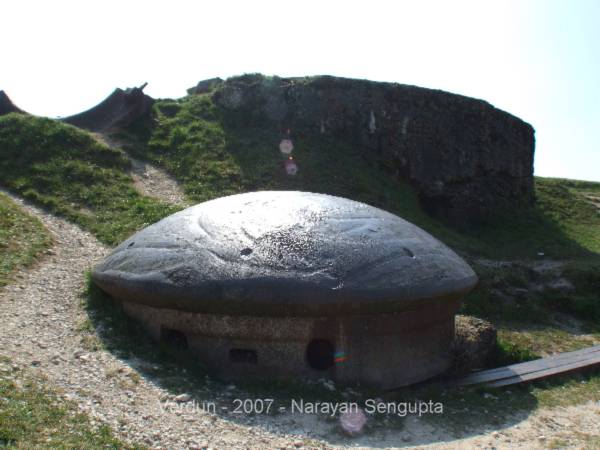 Verdun_f_Fort_Vaux_26.jpg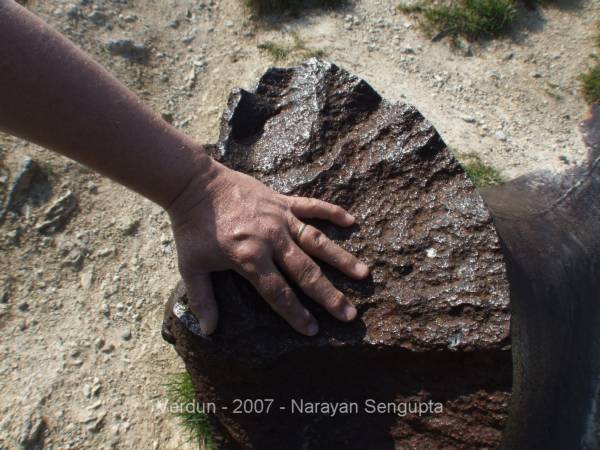 Verdun_f_Fort_Vaux_27.jpg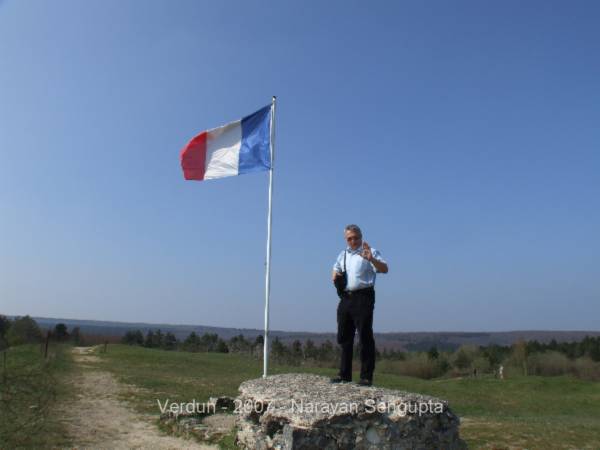 Verdun_f_Fort_Vaux_28.jpg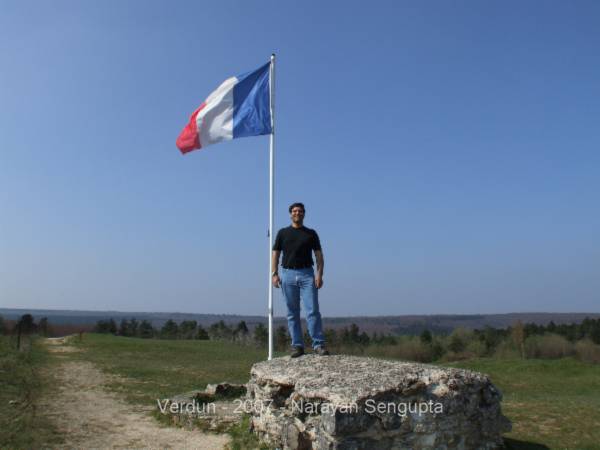 Hey, that's me. Photo by Jean Pierre.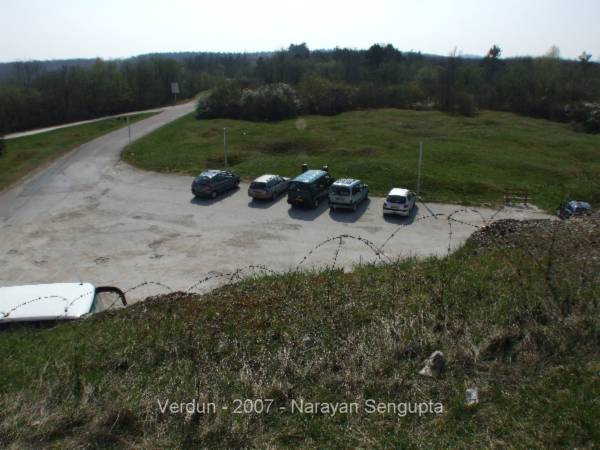 Barbed wire on the roof looking back over the parking lot at the back of the fort.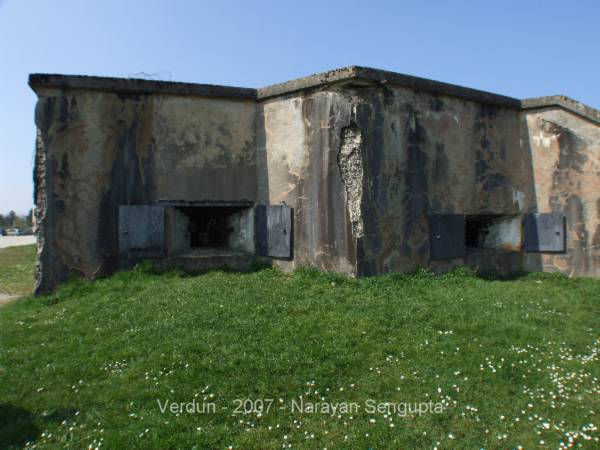 Verdun_f_Fort_Vaux_32.jpg
Verdun_f_Fort_Vaux_33.jpg
Verdun_f_Fort_Vaux_34.jpg
Verdun_f_Fort_Vaux_36.jpg
Verdun - Index