Verdun - Fort Douaumont, p.1
Welcome to Verdun... Links to all of the pages related to Verdun are at the bottom of this page. These photos are from a recent trip my brother in law Jean Pierre and I made together.
Fort Douaumont was the most important of the forts surrounding Verdun. The Germans captured it with a handful of men. More than 350,000 French and Germans would die and an even greater number would lie maimed or otherwise wounded before the battle was settled. We entered, paid just inside the entry into the fort, picked up a brochure and continued on. There are two main floors that I am aware of. This is the first one: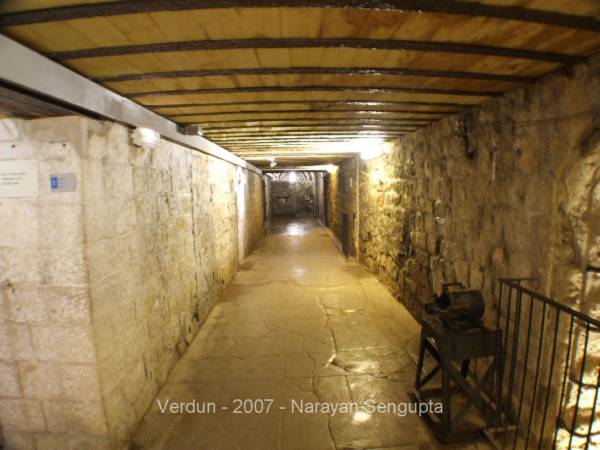 Verdun - Fort Douaumont - just after entering on the main floor
Verdun - Fort Douaumont - memorial inside the fortress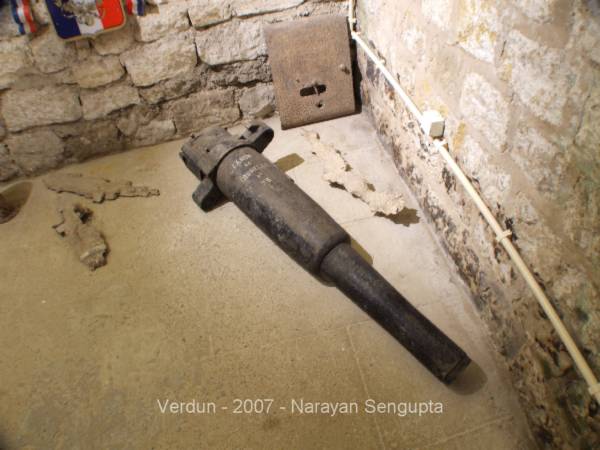 Verdun - Fort Douaumont - part of a 75mm gun?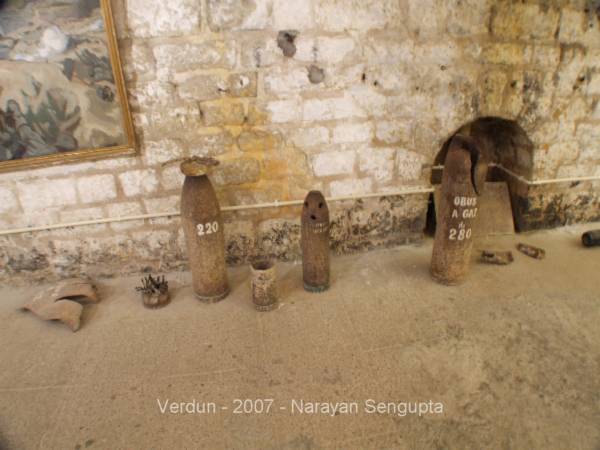 Verdun - Fort Douaumont - various shells including 220mm and 280mm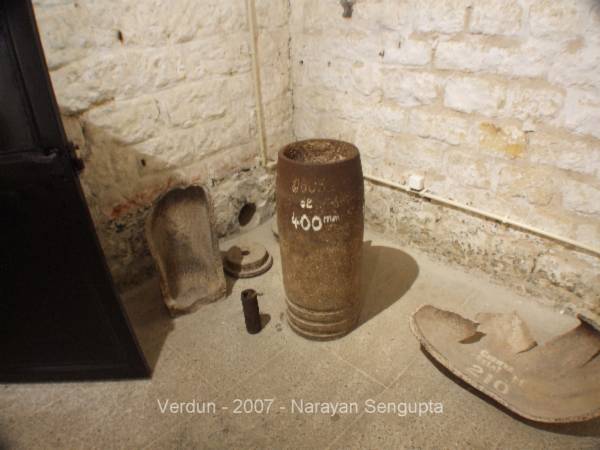 Verdun - Fort Douaumont - 400mm shell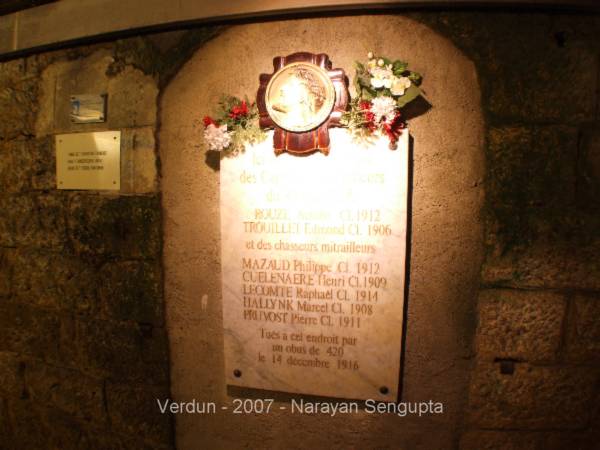 Verdun - Fort Douaumont - a memorial to French machine-gunners killed by a 420mm shell Dec. 14, 1916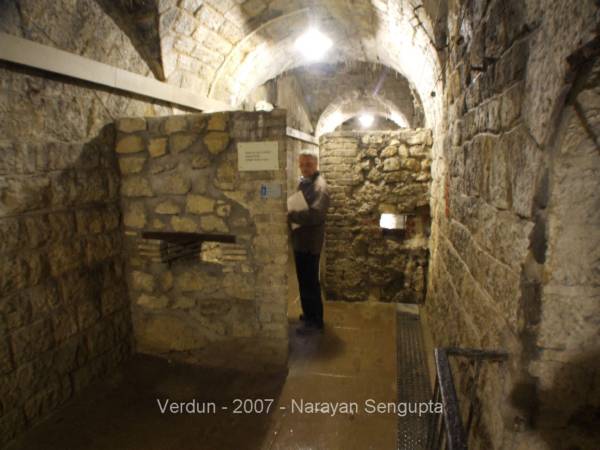 Verdun - Fort Douaumont - note all the floors are wet
Verdun - Fort Douaumont - 13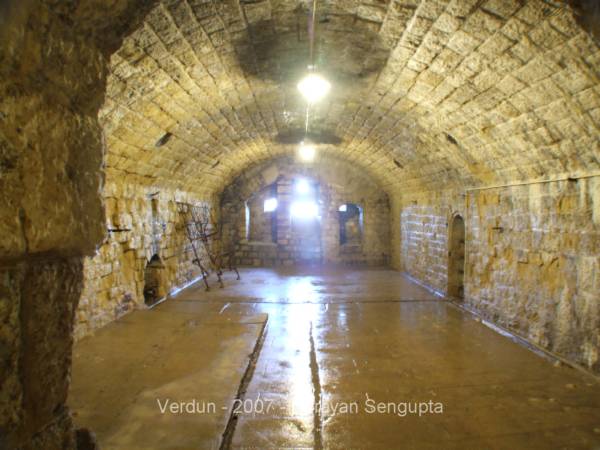 Verdun - Fort Douaumont - 14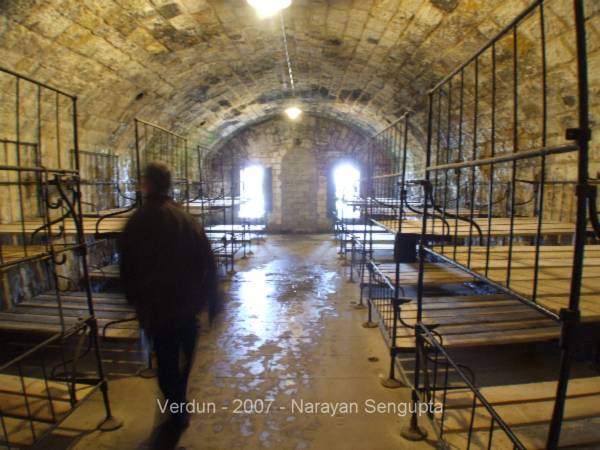 Verdun - Fort Douaumont - notice all the water that has dripped in
Verdun - Index