RV Banff by Renee Galligher
Many thanks to Renee and Dave Galligher for providing these beautiful photos of the various campgrounds at Banff National Park to help anyone reading this plan their RV or camping trip to Banff and Jasper. All photos on this page are copyright Renee Galligher and may only be reproduced with her express permission.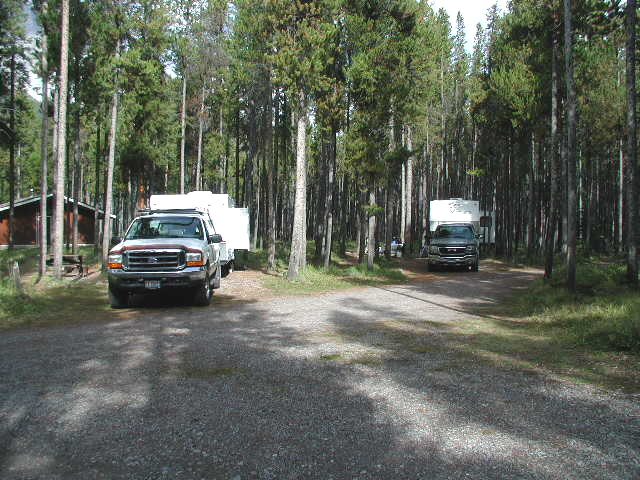 Two Jack Main Campground near Banff.
Our trip was beautiful - we were only able to spend two weeks, did so much, but still have more to see - saved it for next year! We arrived late on Friday before the Labor Day weekend and Tunnel Mt. Campground was full. A local on a bicycle directed us to Two Jack Lake campground but it too was full and ended up staying at Two Jack Main for 3 days. No hookups and we had decided to leave our generator since we were sure we'd find full hookups with no problem!
The Lake Louse Trailer Campground.
< p> The Banff area is very popular, luckily by the time we headed out on Monday morning, we had no problem getting our pick of a camping spot at Lake Louise Trailer right by the river. Beautiful, but cold. We had electricity there which was what we needed to run our little radiant heater. Out of the two weeks we were in Alberta and B.C. - toured all the provincial parks - we had about 5 good days of weather, the rest were either coooooold or wet.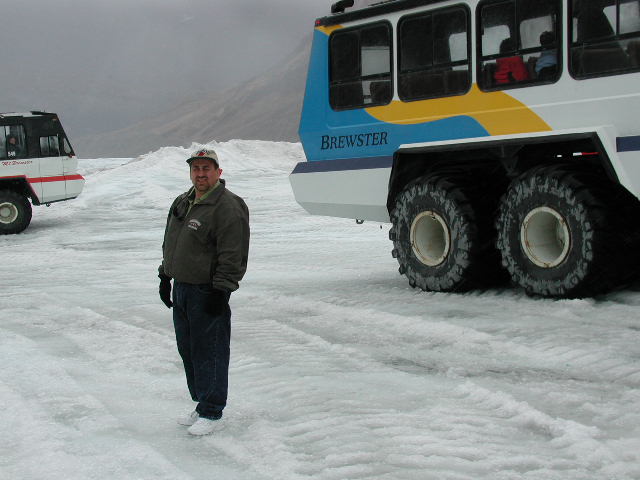 My husband, Dave thoroughly enjoying the icefields tour.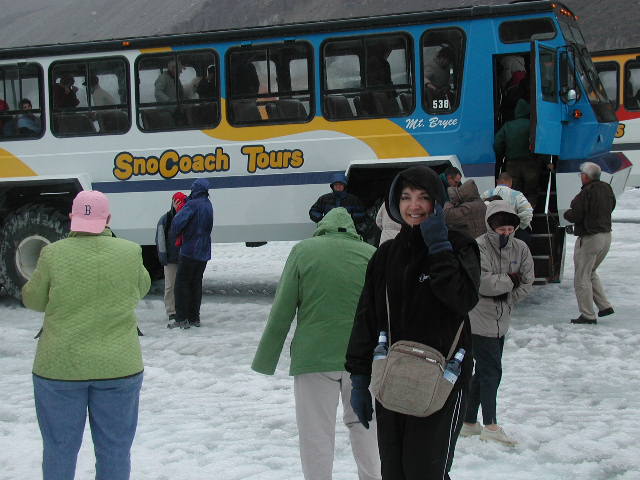 Me - bundled up against that cold on the Athabascar Glacier tour.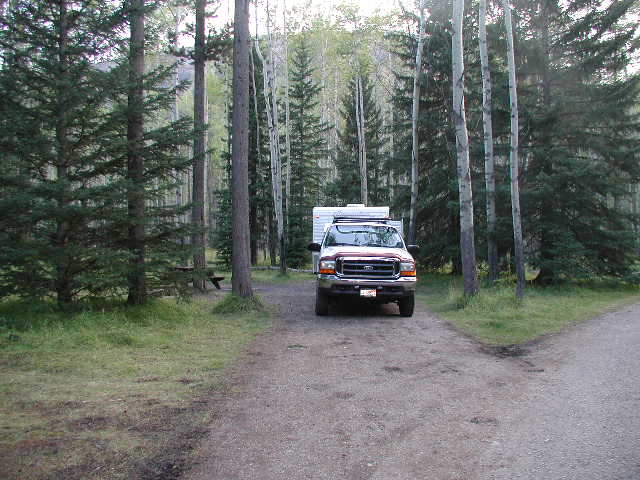 The campground at Jasper that we stayed at, I think it is called Whistler's.
Camping was also at a minimum at Jasper. We thought for sure that at that time of year the majority of people would be off the road, as is mostly the custom in the states.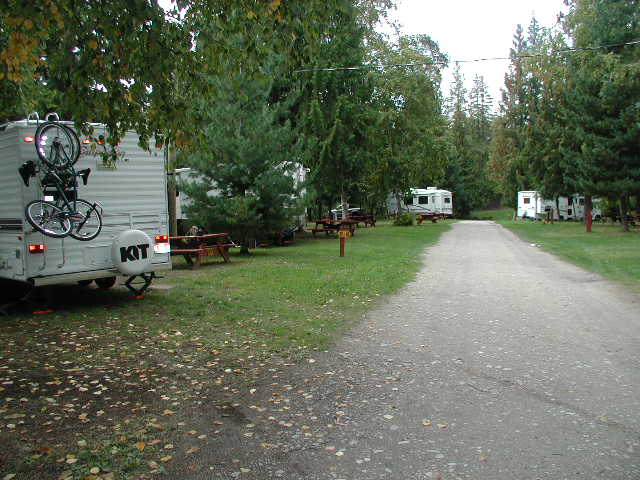 The KOA Campground at Revelstoke, B.C.
We also stayed at Clearwater KOA near the entrance to Wells Gray Provincial Park in Clearwater, B.C, but I forgot to take a photo. Five miles down the road, we laughed, because neither one of us wanted to turn around to go back to take a picture. We always take pictures of the places we stay on our trips for our vacation memories. But, it was well worth staying at. Clean, level sites. A pool, nice hot, clean shower rooms and a nice restaurant on site. We got a great breakfast for under $5 Canadian money. We hardly spend any time at our site since we spent most of the first day touring Wells Gray with all the wonderful waterfalls and I think we saw every single one.

Renee Galligher