Amicolola Falls
Amicolola Falls is a wonderful place to take children. I am always amazed that this fun place has so few good photos posted on the web. So here are some... Note, it's located in North Georgia.
Amicolola Falls - view from the top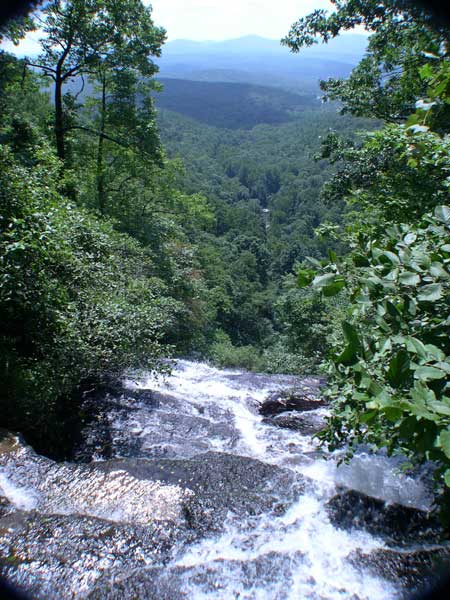 Amicolola Falls - my cousin Sharmi
Amicolola Falls - from the bottom to the top
For further information, call the park directly at (706) 265-4703. The park is located in north central Georgia 15 miles northwest of Dawsonville on Ga. Hwy. 52. Take Hwy. 53 west to Hwy. 183 north to Hwy. 52 east. I also recommend you stop and see Bert's Pumpkin Patch while you are there.